HOME GALLERIES PORTRAITS MURALS PROFILE F.A.Q's. PURCHASES BOOKS E-MAIL
Claude Buckley
Oil Portraits and Fine Art
(Click on the images and links to view the Galleries)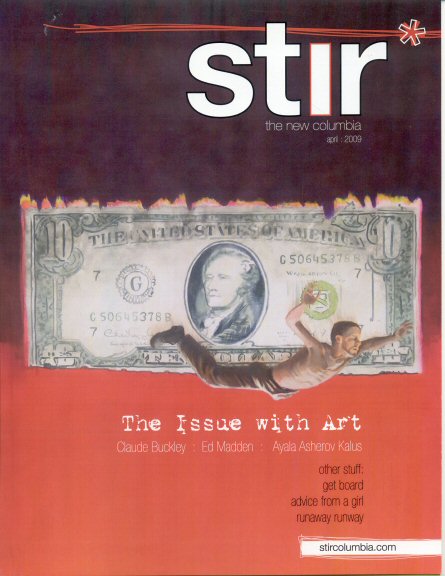 CURRENT SERIES: IN AMERICA
NEW GALLERY: IN AMERICA DRAWINGS
PUBLICATIONS: In America
Interior Design Magazine: Best of the Best Issue.
November 12, 2007; Portrait of an artist
Stir Magazine: (cover and feature story),
April 21,2009; The Issue With Art.
The Charleston Mercury:
April 23, 2009; About Town A-2.
In America as seen on CBS News:
October 27th 2008; 7 o'clock report.
ARTIST STATEMENT
What I most enjoy about paintings is that they serve to bridge the gap between the minds of the artist and the viewer.
In doing so, they give us a glimpse into worlds we could not have imagined on our own. I paint to communicate what's
on my mind, in a way so other's can see what I imagine, and how I perceive the world. Generations from now,
my paintings will offer a glimpse into the past.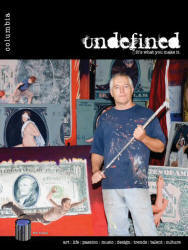 ABOUT THE ARTIST
Investors in Claude Buckley's art include the CEO's
and Presidents of such top companies as:
Milliken and Company, 3M, DuPont,
Archer Daniels Midlands, IBM, Sandia Laboratories,
Coats and Clark Mexico, and General Foods.
The Artist's work hangs in Europe and the Americas.
photograph: Molly Harrell
Buckley has painted well over 200 portraits.
Among these stand out the portraits of,
H.R.M. Juan Carlos I, King of Spain,
the artist's uncle, William F. Buckley, Jr.,
the renowned New York Times art critic,
Hilton Kramer, US Appellate Judges, economic
tycoons, and other celebrities.
"What is best about portraits is that they are
a lasting stamp of our short existence on earth.
They say, I was loved enough to be painted.
I looked like this."
Claude Buckley has painted dozens of murals in
private historical homes, and public buildings.
He has painted a wide variety of themes, from a
fantasy jungle, for author Christopher T. Buckley,
to a sixteen century falcon hunt at the Monastery,
El Santo, in Madrid. His murals decorate corporate
offices, including, the Milliken and Company
Information Center, in Spartanburg, SC.
The artist has painted and sold hundreds of
landscapes during his travels in Spain and the US.

He has painted outside in rustic Spanish towns,
on the streets of NYC, in the Appalachians, and
on islands in both tropics.

Come paint with him during one of his workshops
and take advantage of his practical know how.
(Follow the Links to visit the Galleries)

HOME GALLERIES PORTRAITS MURALS PROFILE F.A.Q's. PURCHASES BBOOKS
Family, Business, and Governmental, Oil Portraits and Murals
Portrait and Mural Commissions Accepted
For all inquiries, e-mail Claude Buckley info@claudebuckley.com
Visit our BOOK STORE to purchase novels by Fergus Reid Buckley
_________________________________________________________
Hot llinks to my Friends Sites
Oil Paintings
http://www.discreetim.com/ - http://www.bohemianfineart.com/
ArtLinksList.com - Arts Directory -
http://www.directory-galvan.1stOK.comm
Business-Deals.biz - Business Directory - South-Carolina at OyMap.net - a world directory
Powered by WebRing
Claude Buckley PO Box 1421,Camden, SC 290200
Copyright © 2009 by Claude Buckley Paintings. All rights reserved.
Revised: 07/20/09 13:32:20 -0400.